Push Piers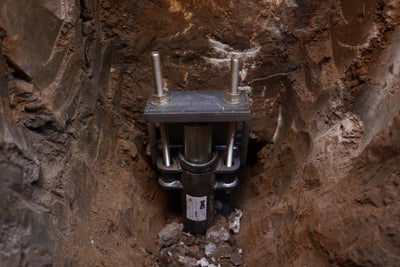 A home should be a haven of safety, not just in terms of its structural soundness, but also as a secure place for your loved ones. But when your foundation is suffering from settlement, it puts what you value most at risk—but we have a solution. 
Foundation Repair of Western Colorado's push piers are designed to stabilize and potentially elevate your foundation for good. As your trusted partner in foundation repair, we offer a range of solutions to keep your home standing strong.
This page will walk you through the basics of push piers, why you may need them, and the advantages of choosing our services and products.
What Are Push Piers?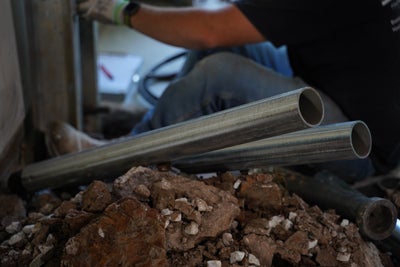 Push Piers are robust steel pillars that get mechanically driven into the soil below your home's foundation. They are designed to extend deep into the ground, going past surface soil (like our state's bentonite clay) to hit stable bedrock or load-bearing strata. This supplies your foundation with a reliable anchor. 
Working in tandem with other home repair options, push piers are part of our comprehensive home stabilization strategy. This integrated approach ensures your home remains structurally sound for years to come.
Signs You Need Push Piers 
When your foundation shows visible signs of settling, it's time to consider push piers. Watch out for:
This list isn't exhaustive—check here for even more foundation problem signs. Ignoring any of these warning signals is only going to result in more severe issues down the line and even costlier expenses .
Are Push Piers Necessary?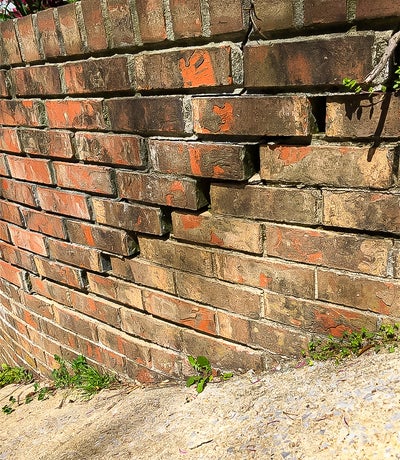 Absolutely. Postponing foundation repairs only amplifies issues like foundation settling, which becomes increasingly expensive to fix. 
Push piers are pivotal in our integrated approach to stabilize your foundation and may even restore it to its original elevation (if the situation permits). Addressing the issue early can save you both money and anxiety.
We also offer alternative foundation repair systems that could be more suited to your specific needs, like helical piers or slab piers. During a complimentary inspection, our experts will guide you to the best solution for your situation.
What Are the Benefits of Push Piers? 
Our pier systems offer unparalleled durability and effectiveness. Each installation is tailored to your home's specific needs, providing:
Permanent Stabilization: Guaranteed lasting foundation stability.
Prevention of Future Damage: Transfers the weight of your home to more stable ground, preventing additional settling.
Lift Potential: Can raise your foundation back to its initial position, removing cracks and gaps.
Custom Support: Precisely installed based on your home's unique requirements. 
Complete Structural Solution: Works in conjunction with our suite of specialized solutions like wall reinforcement and basement waterproofing. 
Comprehensive Warranty: Our push piers are backed by a lifetime warranty.
For full benefits, it's essential to utilize Foundation Repair of Western Colorado's specialized push piers, which offer superior advantages over generic products.
How We Install Push Piers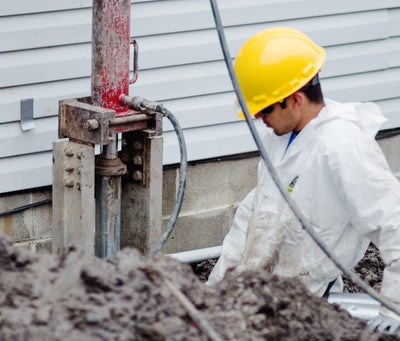 When it comes time to install push piers on your property, we understand you want a process you can trust. That's why our certified teams adhere to an efficient, professional installation routine: 
Digging down to the home's foundation footer
Affixing a specialized bracket
Assembling pier segments
Mechanically driving the piers into the earth
Monitoring depths and capacities
Capping the piers
Transferring weight to stable soil
Marking exterior walls for future reference
Backfilling and restoring the excavation site
Foundation Repair of Western Colorado is the top choice for professionally installed push piers in Western Colorado. We tailor our services to meet your home's specific requirements.
Why Our Push Piers Are the Best Choice for Your Home 
In addition to the previously outlined benefits, our push pier system also offers:
Top-grade steel quality
Additional sleeve for extra durability
Concealed installation (not visible post-installation)
Regular installation check-ups
Lifetime warranty for peace of mind
Installation possible throughout the year
Contact Foundation Repair of Western Colorado for Push Piers Today!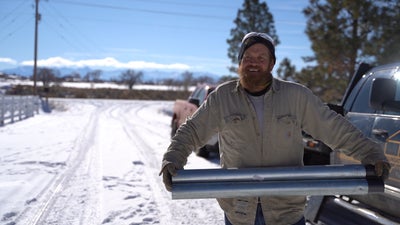 Don't let a settling foundation cause irreversible damage to your home. Act swiftly to resolve this issue—the longer you delay, the more severe the problems will become. Homeowners in Western Colorado have trusted our exceptional customer service and quality solutions since 2005. 
Reach out to Foundation Repair of Western Colorado for a free, no-commitment inspection. Our push piers offer a permanent solution to stabilize your foundation and could even restore it to its original state!
Publish Date:
Last Modified Date: