Cracked Chimney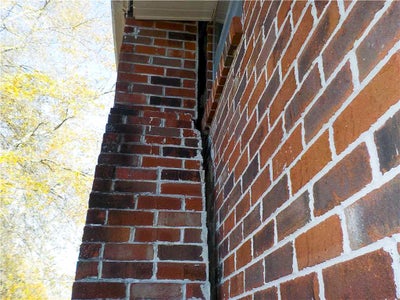 There's nothing like cozying up around a fireplace, but if there's a problem with your chimney, it poses a significant safety risk.
A cracked chimney is a common but frequently neglected issue that can undermine your chimney's structural soundness, placing your home and family in danger.
Foundation Repair of Western Colorado acknowledges that your home is a cherished investment requiring high-quality care. We specialize in all-inclusive foundation solutions, including addressing cracked chimney issues with our advanced foundation repair products and techniques.
This page will help you understand why your chimney is cracking and what steps to take to safeguard your home and your family.
What Is a Cracked Chimney?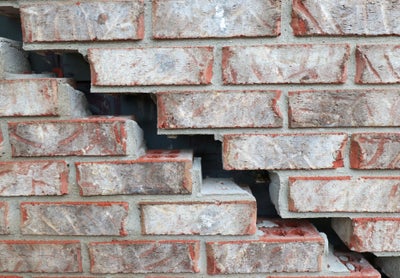 A cracked chimney involves visible or concealed breaks in the masonry or stonework that make up your chimney's structure.
These cracks can show up in multiple places, such as the flue, chimney crown, and chimney body. As you'll notice, they're often most apparent in the mortar joints among the bricks.
These fractures aren't merely aesthetic flaws; they can cause significant issues, like water intrusion, reduced performance, and structural instability.
The chimney body may also display gaps between bricks, which can further exacerbate damage, leading it to tilt or separate from the main house.
What Causes Cracked Chimneys?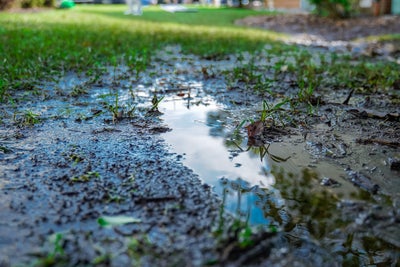 Various elements contribute to cracked chimneys, the chief one being foundation settlement due to unstable soil. Colorado's soil, rich in clay and silt, can be prone to moisture changes.
The reasons for soil instability can include:
Water Saturation: Heavy rainfall and snowmelt soak the soil, weakening its ability to support the chimney's weight.
Soil Erosion: Overflows and melting snow can erode the base soil over time.
Soil Contraction: Drier conditions can cause the soil to contract, forming gaps where the chimney's foundation may sink.
Insufficient Soil Compaction: Failing to prepare and compact the soil adequately during construction can compromise support.
Intrusive Tree Roots: Nearby tree roots can disrupt the soil balance, destabilizing the ground and even intruding into the chimney's structure.
Chimneys are particularly vulnerable as they often don't share the main house foundation, making them more susceptible to soil-related complications. When the unstable soil cannot adequately support the chimney, cracks form, and the structure may start detaching from the home.
Can You Fix Chimney Cracks?
Yes, it's possible to effectively mend cracked chimneys, but a comprehensive approach is essential.
Short-term DIY solutions like repointing or applying sealants are insufficient for permanent repair. The chimney will continue to move, creating new cracks or reopening old ones.
Foundation Repair of Western Colorado employs an all-encompassing strategy, identifying the root cause and applying specialized repair methods for a lasting solution.
As homeowners ourselves, we appreciate that every home has its unique needs. We offer various foundation repair options tailored to your home's specific requirements, such as foundation pier systems.
How to Fix a Cracked Chimney
Inspection and Diagnosis
Our experts conduct a detailed inspection of your home, foundation, and chimney, assessing the cracks' size and location.
Install Foundation Piers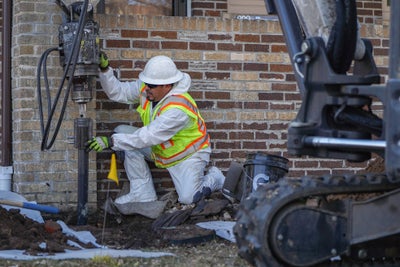 High-quality foundation piers are used to permanently stabilize your chimney and can help realign it. This process may close existing cracks, but additional masonry work may still be needed.
Based on the soil conditions, we either install helical piers or push piers deep into the ground until reaching a stable soil layer. Our foundation pier systems are suited for various loads, including chimneys. The process involves:
Excavating to the chimney footer
Using hydraulic tools to drive the piers
Monitoring pressure and depth
Driving the piers until stable soil is reached
Attaching a robust steel bracket for load transfer
Installing markers on the exterior bricks
Refilling the excavated soil
Annual Maintenance Inspections
We offer maintenance programs to ensure the piers continue to reinforce your chimney, with annual check-ups to confirm ongoing system stability.
Why Address the Chimney Issues Now
Procrastinating on cracked chimney repairs will worsen its condition, raising safety risks and future repair costs. Addressing these issues promptly offers benefits such as:
Eliminating Safety Risks: Neglecting cracks can cause structural failure and possible collapse.
Preventing Water Damage: Cracks facilitate water intrusion in either your basement or crawl space, accelerating decay.
Minimizing Fire Risks: A damaged chimney poses both structural and fire risks.
Saving Money: Early action is typically more cost-effective.
Enhancing Home Value: A well-maintained chimney adds value to your property.
Foundation Repair of Western Colorado offers specialized, proprietary solutions to repair and stabilize your chimney for the long term.
Contact Foundation Repair of Western Colorado for Lasting Chimney Solutions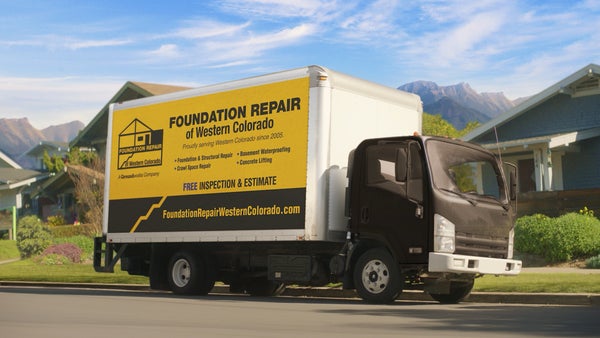 A damaged chimney can become a significant hazard. Don't delay the repairs or they could get worse!
We offer a free, no-commitment inspection to assess your home and propose the most effective repair options. Count on Foundation Repair of Western Colorado for all your chimney and foundation repair needs—contact us today!