Sump Pump Systems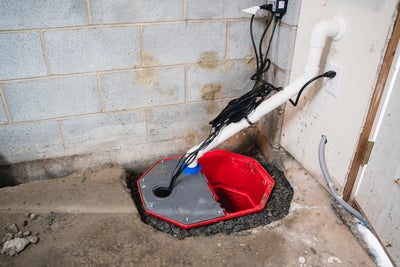 Water accumulation in your basement not only leads to damage but can destroy valued belongings, necessitate costly repairs, and diminish your property's value.
Foundation Repair of Western Colorado installs AquaStop™ Sump Pumps to remove water and prevent water damage, guaranteeing a moisture-free basement for years to come.
Boasting over two decades of comprehensive experience, our crew provides the best basement waterproofing services in Colorado. Our reputation among homeowners stands tall due to our efficient service and industry-leading equipment.
Learn about the importance of a reliable sump pump system and how our strategies tackle your basement wetness problems efficiently and permanently.
What is the AquaStop™ Sump Pump System?
Positioned at your basement's lowest point, the AquaStop™ Basement Sump Pump System is engineered to collect water building up in your basement, draining it away from your home's foundation.
By preventing water buildup and structural damage, it is one of the best home solutions for maintaining a secure and healthy basement environment.
AquaStop™ Sump Pumps are equipped with features like a water alarm, a sump liner, a sealed sump lid, and robust cast iron pumps to ensure dependable and effective operation. Consistent maintenance is key to ensuring your AquaStop™ sump pump continues to safeguard your basement from moisture for years to come.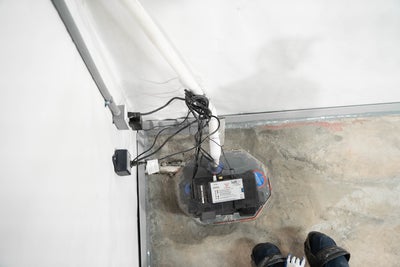 Signs You Need a Basement Sump Pump
Identifying the symptoms that suggest a necessity for a sump pump in your basement is crucial:
Musty odors
High humidity levels
Tackling these symptoms is imperative to shield your home from water damage and related troubles.
Is a Sump Pump Necessary?
Yes, a sump pump is vital for maintaining a moisture-free basement; it acts as one the main elements of a basement waterproofing system. Without it, water will accumulate and foster issues like mold growth or poor air quality.
Taking immediate action prevents moisture problems in the future. Additionally, AquaStop™ Sump Pumps synergize perfectly with our other home solutions like basement repair.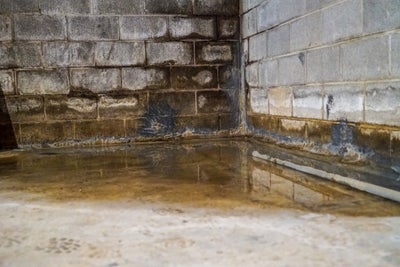 What Are the Different Types of AquaStop™ Sump Pumps?
Recognizing that every home has its own challenges, we offer a variety of sump pump systems tailored to your specific basement needs.
AquaStop™ Single
This standalone pump system utilizes a potent SafeDri™ cast iron pump for standard water removal. It's available with either a SafeDri™ ⅓ hp or ½ hp pump, capable of ejecting over 2,000 and 3,000 gallons of water per hour respectively.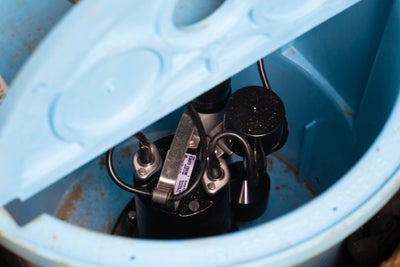 AquaStop™ Single with Battery Backup
This model features a battery backup to guarantee functionality during power outages, capable of discharging over 11,500 gallons per hour on battery power.
AquaStop™ Triple
This superior system incorporates three pumps for maximum protection. The main SafeDri™ ⅓ hp pump handles daily water expulsion, a secondary SafeDri™ ½ hp pump manages higher volumes, and a third battery backup pump ensures operation during electrical outages.
Our experts will assess your basement conditions and recommend the most apt AquaStop™ system for your residence.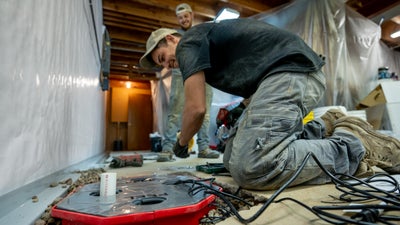 What Are the Benefits of the AquaStop™ Sump Pump System?
A reliable sump pump system offers numerous advantages:
Lasting Dryness: AquaStop™ effectively removes water from your basement, reducing flooding and humidity levels.
Full Protection: Our pumps integrate with additional waterproofing solutions like vapor barriers and energy-efficient dehumidifiers.
Dependable Operation: With up to three pumps and backup battery options, AquaStop™ guarantees continuous functionality even during severe weather and power outages.
Durable Performance: Our cast iron pumps are resilient, and our annual maintenance services ensure peak system performance.
Foundation Repair of Western Colorado is your answer to basement moisture challenges. Our proprietary pumps, along with professional installation, provide unparalleled security and benefits. Get in touch with us to schedule your complimentary inspection.
How AquaStop™ Sump Pumps Work
The sump pump is a crucial component of our basement waterproofing strategy, operating best when paired with other components. The installation process involves:
Identifying the basement's lowest point
Digging the floor to accommodate the sump liner
Connecting internal drainage to the sump basin
Placing the pumps and related components in the sump liner
Installing the discharge pipes
Attaching the electrical hookup to the control panel
Testing the system and sealing the sump basin with an airtight lid
Foundation Repair of Western Colorado guarantees first-rate installation services to optimize the effectiveness of your sump pump and the comprehensive basement waterproofing system.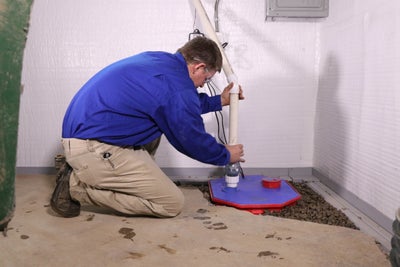 Why Our Sump Pumps are the Best Choice for Your Home
AquaStop™ sump pumps introduce several unique attributes like:
High-quality cast iron pumps
Water alarm and secure lid
Multi-layer protection
Compatibility with other solutions
Backup battery options
Transferable warranty
For the pinnacle of basement protection, trust Foundation Repair of Western Colorado for top-tier sump pump systems and integrated home solutions.
Contact Foundation Repair of Western Colorado for Sump Pump Solutions Today!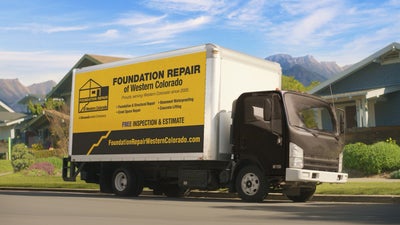 Prevent basement water issues from evolving into significant dilemmas. Foundation Repair of Western Colorado is here to help you navigate the storms with our dependable sump pumps and additional basement waterproofing solutions. Reach out today for a free inspection and estimate.
With the humid climate challenges in Colorado, we stand ready to assist you in defending your home against water ingress. Our AquaStop™ sump pumps are crafted to ensure a perpetually dry basement over the long term.
Publish Date:
Last Modified Date: