FreezeGuard™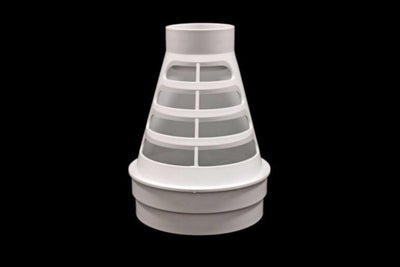 Colorado homeowners often grapple with flooding in their basements throughout the year, with an enhanced risk in the winter season. Although freezing is a typical issue in Colorado, it doesn't have to compromise your basement's robustness.
FreezeGuard™ is a winter-resistant attachment, devised to ensure your basement remains dry and secure, marking it one of the most critical components in our basement waterproofing suite.
This page aims to deliver detailed insights into FreezeGuard™, its benefits, and its necessary role throughout the winter season.
What is FreezeGuard™?
FreezeGuard™ is a breakthrough attachment that affixes to your sump pump system's external discharge line right outside your dwelling. It's an excellent tool if you want to weatherproof your basement during the winter months.
It creates an alternative pathway for water, thwarting backflow and basement flooding and minimizing the probability of sump pump malfunction. If the discharge line is obstructed or frozen, water is rerouted through FreezeGuard™ and expelled safely.
This modernized addition is pivotal to Foundation Repair of Wester Colorado's comprehensive basement water management system. Any waterproofing system will work even better if it integrates FreezeGuard™, helping you avoid frozen pipes during our state's freezing winters.
Signs You Need the FreezeGuard™ Attachment
This distinct attachment becomes particularly vital if you encounter the subsequent issues in your basement during the frosty months:
Water-damaged belongings
Musty odors
Mold and mildew
Efflorescence
High humidity levels
Wet basement walls
Previous instances of frozen discharge lines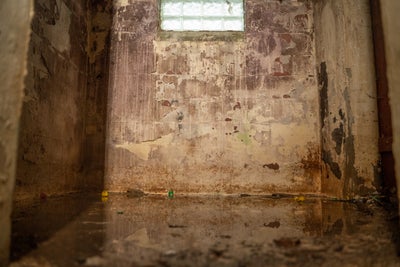 If there is any type of moisture in the basement, it will eventually become detrimental. Basement water warrants quick attention.
Water poses a threat to both your home's structural integrity and your family's health; but waterproofing tools like FreezeGuard™ will ensure your home is protected.
Is an Anti-Freeze Attachment Necessary?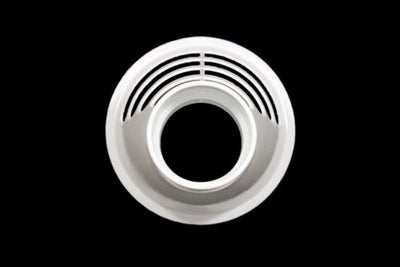 FreezeGuard™ is indispensable for homes that experience harsh winters, like many of our homes in Colorado. Without this type of device, repeated basement flooding could be a regular issue each winter.
Act prior to substantial damage taking place. Contemplate strengthening your home with FreezeGuard™.
What Are the Benefits of FreezeGuard™?
FreezeGuard™ delivers numerous advantages. It not only enhances the functioning of your pipes but also provides:
Shielding Against Pipe Freezing: FreezeGuard™ guarantees continuous water flow, preventing backflow during freezing, maintaining sump pump operation, and ensuring basements remain dry throughout winter.
Foundation Protection: FreezeGuard™ defends the foundation by defending against basement floods from frozen discharge lines. This protects your foundation from issues like settlement or cracking.
Peace of Mind: FreezeGuard™ dispels concerns, enabling homeowners to be at ease, assured that their basements are safeguarded against water overflow.
FreezeGuard™ proves most effective when amalgamated with other basement waterproofing systems, such as vapor barriers and sump pumps. Keep this in consideration when procuring basement waterproofing apparatus—a holistic solution prevails.
How the FreezeGuard™ Attachment Works
FreezeGuard™ is merely a piece of our encompassing basement waterproofing solution. It operates optimally when installed in tandem with additional waterproofing instruments. Installing this cutting-edge system entails:
Thorough inspection by a Foundation Repair of Western Colorado expert
Installation of a vapor barrier on the basement walls
Embedding an internal drainage system within the basement's sub-floor
Positioning a sump pump at the lowest point in the basement
Connecting the drains to the sump pump
Linking internal discharge pipes to the sump pump
Directing pipes out through the basement wall
Fastening the FreezeGuard™ to the external pipes
Burying the discharge pipes in the soil, draining to a specified outlet
Testing the functionality of the sump pump and FreezeGuard™ attachment
Installation of an energy-efficient basement dehumidifier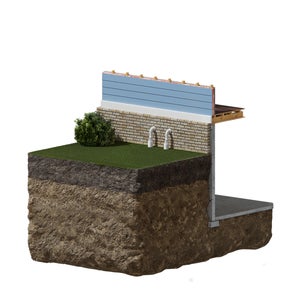 Foundation Repair of Western Colorado aims for minimal disruption to landscaping and underground utilities during installation, ensuring persistent efficiency and dependability of FreezeGuard™.
Why Our FreezeGuard™ Attachment is the Best Choice for Your Home
Foundation Repair of Western Colorado presents the foremost anti-freeze discharge line attachment with features like:
Excellent design and construction quality
Performance under harsh weather conditions
Simplified installation procedure
Transferable warranty
Included in our yearly maintenance service plan
Contact Foundation Repair for Basement Waterproofing Solutions Today!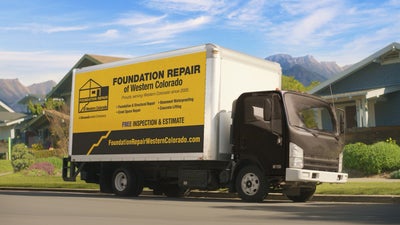 Basement flooding is a grave risk, particularly during winter. Secure your home with the tried-and-true FreezeGuard™ from Foundation Repair of Western Colorado.
Reach out today for a complimentary inspection and estimate. Our waterproofing specialists will evaluate your home and recommend tailored solutions, inclusive of the FreezeGuard™ attachment. Ensure the safety and comfort of your home today.
Publish Date:
Last Modified Date: