Basement Dehumidifier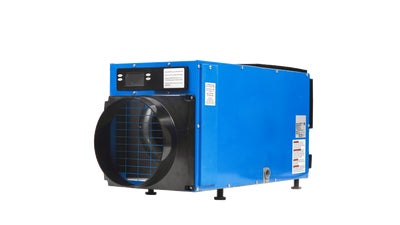 Chronic moisture, mold growth, and musty odors in the basement might be common, but they should never be accepted as "normal." These symptoms of excess basement moisture can detrimentally affect both your living space and your wellness.
Fortunately, Foundation Repair of Western Colorado has an industry-leading solution. The AquaStop™ Air System is a sophisticated humidity management and air purification system, designed to combat humidity and maintain a dry, comfortable basement environment.
Specializing in basement waterproofing for homes in Colorado, we provide all-inclusive basement solutions to endorse a healthful living environment.
This page will guide you through our unique, thorough solutions, assisting you to make a well-informed choice for your home.
What is the AquaStop™ Basement Dehumidifier? 
The AquaStop™ System is a state-of-the-art dehumidifier engineered to efficiently control basement moisture.
It extracts up to 100 pints of water from the air every day and distributes over 300 cubic feet of dry air each minute. With its sleek design, it outperforms in efficiency and efficacy in comparison to larger, store-bought dehumidifiers.
It is an integral component of our detailed basement waterproofing strategy, which also includes tools like an interior drainage system, a sump pump system, and a high-quality vapor barrier!
This robust strategy guarantees a dry, secure environment within your basement and throughout your home.
Signs You Need a Basement Dehumidifier 
Considering a dehumidifier for your basement becomes crucial when certain telltale signs appear. If you experience any of the following, the humidity will only increase:
Musty odors
Mold and mildew
Efflorescence
High humidity levels
Wet basement walls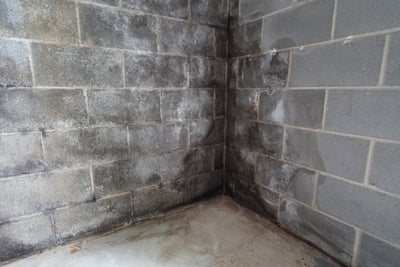 Addressing moisture issues with proficient assistance is imperative to prevent further complications. Contact Foundation Repair of Western Colorado right away if you notice any of these signs or if you suspect concealed problems in your basement.
Is a Basement Dehumidifier Necessary?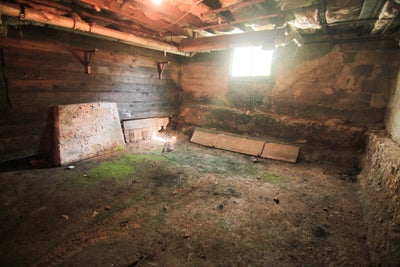 Indeed, possessing a basement dehumidifier is essential, particularly with Colorado's fluctuating humidity levels. It plays a vital role in thwarting mold proliferation, structural damage, increased energy usage, and unsuitable living conditions.
DIY solutions are not recommended, as they typically prove insufficient. Moreover, DIY solutions can inadvertently lead to even worse damage. interventions. Waterproofing with an expert is an investment that pays off in the long term.
What Are the Benefits of the AquaStop™ Basement Air System? 
The AquaStop™ System proffers various benefits, such as:
Effective Humidity Management: Competently reduces humidity levels, efficiently moving dry air throughout the basement with its notable 100 pint-per-day capacity.
Mold Deterrence: By keeping relative humidity under 60%, it inhibits mold growth throughout your basement.
Elimination of Unpleasant Odors: Reduces stale, musty odors by minimizing humidity, making the air quality healthier, and maintaining a comfortable basement atmosphere.
Improved Overall Home Health: Regulating basement humidity safeguards the whole house, barring moisture from deteriorating air quality and potentially leading to health issues.
To realize these advantages fully, employing our specialized solutions and professional installation is crucial, exceeding what is available in a retail setting.
How the AquaStop™ Basement Air System Works 
Opting for the AquaStop™ System means choosing a comprehensive solution. Working with us includes:
Complimentary basement inspection and identification of waterproofing needs
Applying a vapor barrier to basement walls
Installing an internal drainage system
Positioning a sump pump at the lowest point in the basement
Linking the internal drains to the sump pump
Strategically situating the dehumidifier for optimal air circulation
Connecting the air system to drainage for automatic water expulsion
Setting up and fine-tuning digital controls
Performing tests to confirm accurate humidity levels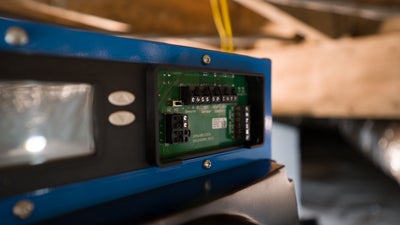 With our expertise, we will make sure the dehumidifier meets all of your basement's requirements. Our pledge to every homeowner in Colorado is a long-lasting, dry basement!
Why Our Basement Dehumidifier is the Best Choice for Your Home 
The commercial-grade AquaStop™ System excels due to:
Superior Efficiency: Withdraws up to 100 pints daily
User-Friendly: Includes auto-draining, obviating manual water removal
Cost-Effective Operation: Distributes over 300 cubic feet of dry air per minute, ENERGY STAR-rated
Tailor-Made Design: Specially devised for basements
Space-Efficient: Compact yet potent design
Reliable Protection: Backed by our extensive warranties and optional yearly maintenance
Learn how this system can sustain a secure and healthy living environment today.
Contact Foundation Repair of Western Colorado for Basement Dehumidification Solutions Today!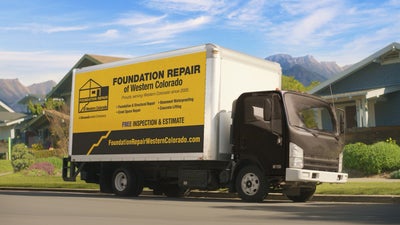 Protect the health and wellness of your home and family by preventing a damp, mold-susceptible basement. Trust Foundation Repair of Western Colorado's leading dehumidifier to rejuvenate your living space. Get in touch today for a no-obligation inspection and estimate.
Homeowners across Colorado have depended on our superior service and  solutions for years. Experience unparalleled quality and serenity with our adept team!
Publish Date:
Last Modified Date: