Dealing with Wet Basement Walls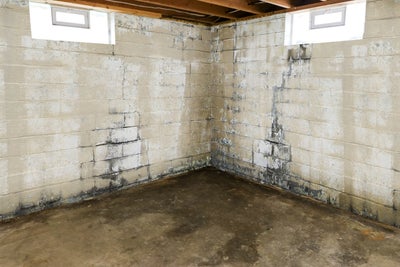 While basements are common in many parts of Western Colorado, wet basement walls seem to plague a majority of homes in the area. Because of heavy snow melt and precipitation, wet basement walls can quickly lead to flooding and property damage and are to be taken seriously.
Discovering wet basement walls isn't merely an inconvenience – it's an indicator of more significant, underlying problems that can endanger your home's integrity and your family's health. Recognizing the root causes of such moisture issues and how to effectively address them is essential.
With nearly 15 years of unparalleled expertise, Foundation Repair of Western Colorado's team specializes in diagnosing and resolving wet basement wall challenges. We're committed to offering durable, lasting basement waterproofing solutions that transform your damp, problematic basement into a secure, dry space.
Understanding Wet Basement Walls
Moisture on basement walls emerges when water finds its way through the concrete barriers of your basement, often appearing prominently in the middle or lower parts of the walls.
Left unchecked, these damp walls can lead to a slew of problems, including:
Basement flooding
Increased humidity
Musty smells
Deteriorating wood and support structures
Pest issues
Ruined possessions
Addressing wet basement walls promptly is vital to ensure a secure, healthy, and valuable home environment.
Reasons Behind Wet Basement Walls
Various factors can contribute to this moisture issue including:
Precipitation and Melting Snow
Western Colorado sees a diverse range of weather patterns. When there's substantial rain or snow, the ground around your home can become oversaturated. This accumulated water near your basement creates hydrostatic pressure and can eventually seep through the walls.
Inadequate Drainage Systems
Your home's gutters and downspouts are its primary defense against excess water. If they are damaged or clogged, they can cause water to gather around your foundation, increasing the risk of leaks.
Compromised Footing Drains
Footing drains around your basement's exterior can become obstructed with debris or get crushed. Additionally, the moisture-proofing on external walls can deteriorate over time.
Hydrostatic Pressure and Wall Fractures
Saturated soil can exert a tremendous amount of pressure against your foundation walls, leading them to crack or bow inwards. These fractures not only threaten the structure but can also be entry points for water.
Permeable Concrete Walls
Though concrete is robust and durable, it's also permeable. Tiny pathways, formed by capillary holes during solidification, allow water ingress. With prolonged exposure to moisture, these paths can widen, intensifying the leakage.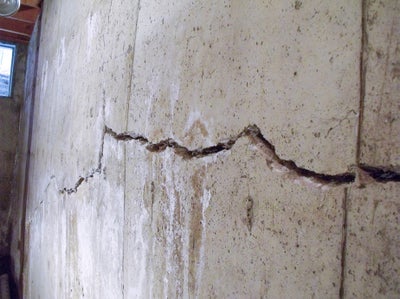 Remedying Wet Basement Walls
Certainly, it's possible to address wet basement walls. However, detecting and rectifying these issues might be too complex for DIY fixes.
While some homeowners opt for temporary solutions like reapplying moisture-proofing or installing new footing drains, these can be insufficient and might exacerbate the problem.
For a long-term solution, turn to Foundation Repair of Western Colorado. Our comprehensive basement waterproofing systems are tailored for your unique needs.
The Process to Remediate Damp Basement Walls
Here's how Foundation Repair of Western Colorado approaches the challenge of damp basement walls:
Inspection: Initially, we pinpoint the exact source of the moisture or leak, offering a detailed, complimentary inspection.
Establishing Interior Drainage: By setting up a drainage system along the inside border of the basement, we ensure any seeping water is captured and routed to a sump pump.
Sump Pump Integration: Positioned at the basement's lowest point, our sump pump systems gather water from the drainage mechanism and effectively expel it from your basement.
Wall Vapor Barrier Implementation: We use a robust, mold and moisture-resistant vapor barrier to create an impenetrable seal. This ensures that no undesirable vapors penetrate your basement walls. Additionally, any seeping water is channeled behind this barrier and directed into our waterproofing system.
Basement Dehumidification: Our top-notch, energy-conserving dehumidifiers play a pivotal role in controlling humidity levels, enriching air quality, and fostering a dry, wholesome environment.
Strengthening Basement Walls: We bolster walls showing signs of cracks or inward bowing using durable materials such as carbon fiber straps, steel I-beams, or wall anchors, ensuring they work seamlessly with our waterproofing solutions.
Instead of mere stopgap measures, we take a comprehensive approach to rectify every potential for water entry. With our comprehensive product range, we tackle water damage and secure your basement against future incursions.
The Importance of Immediate Action
Addressing wet basement walls promptly is essential to protect your home for the following reasons:
Reinforce structural integrity
Avoid expensive future repairs
Prevent potential health hazards from mold
Deter pest infestations
Boost your property's value
For expert solutions, rely on Foundation Repair of Western Colorado. Our proprietary products emphasize long-lasting effectiveness, unparalleled in the market.
Get in Touch with Foundation Repair of Western Colorado for Trustworthy Waterproofing Solutions!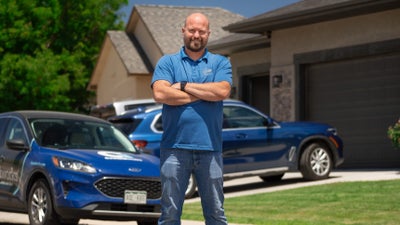 Don't wait for a small concern to escalate. Wet basement walls can rapidly worsen, leading to extensive damage. Contact Foundation Repair of Western Colorado for your free, no-commitment inspection.
With our vast experience, we guarantee lasting solutions to wet basement walls. Our strategies are backed by countless satisfied homeowners in Western Colorado who have benefited from our reliable services.
FAQs
We strongly advise against DIY solutions for wet basement walls. They often provide short-lived relief. Reach out to Foundation Repair of Western Colorado for a comprehensive assessment.
The time frame can vary based on the severity of the problem and the chosen solutions. Foundation Repair of Western Colorado offers efficient yet high-quality remedies. Get in touch for a free evaluation and quote.
The cost is contingent upon your basement's dimensions, the extent of damage, and the necessary custom solutions. Foundation Repair of Western Colorado provides transparent pricing and multiple financing options after a free inspection. Contact us to learn more.
Publish Date:
Last Modified Date:
Explore more problem signs