Efflorescence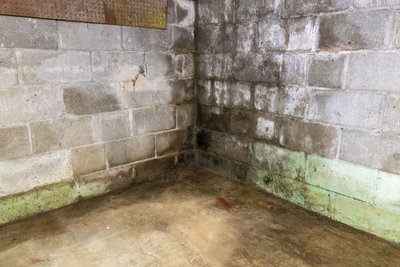 Unfinished concrete basement walls and floors are not immune from damage. Often, they display white or gray streaks or a chalky, crumbling residue. This mineral buildup is referred to as efflorescence.
It's the result of water mixing with the salts present on basement surfaces. While it's a visual issue, it's also an indicator of deeper moisture-related problems. Left unchecked, it can weaken your foundation. Addressing the root cause is essential, and that's where Foundation Repair of Western Colorado steps in.
Our skilled team is adept at pinpointing and handling efflorescence through durable basement waterproofing techniques. Residents throughout Western Colorado trust us for our outstanding customer support and dependable solutions.
By exploring this page, you'll gain a comprehensive understanding of efflorescence, underlying moisture challenges, and effective remedies, empowering you to make informed choices for the wellbeing and safety of your home.
What Is Efflorescence?
Efflorescence appears as a white or gray powdery or crystal-like substance.
It results when water seeps into your basement's walls or floors, mixes with the salts present in construction materials, and then evaporates, leaving behind salt residues.
Such deposits are commonly found on materials like brick, cement, mortar, lime, sand, clay, and other components of your home's foundation. If not addressed, efflorescence can damage your masonry, leading it to crumble and deteriorate.
People often confuse efflorescence with white basement mold. While many molds can be hazardous, efflorescence is typically benign and can be easily removed from concrete surfaces.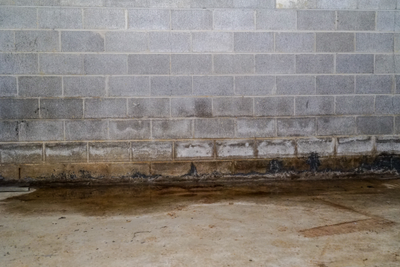 Your basement may have efflorescence if it presents these common problems:
Visible water leaks
Elevated humidity
Musty smells
These issues can quickly become worse and cause significant damage to your home and its structure. Contact a basement waterproofing professional like Foundation Repair of Western Colorado when you notice these problem signs.
What Causes Efflorescence?
Water intrusion through the basement foundation leads to efflorescence. This moisture solubilizes salts present in masonry components. When the water dries up on the surface, it leaves the salt deposits.
Primary reasons for efflorescence are:
Leaks from cracking walls or floors, faulty construction, or deteriorating waterproof barriers
Capillary action in porous concrete walls
Elevated groundwater levels, leading to increased moisture
Excessive water or flooding from heavy rains or snowmelt
Flawed exterior drainage measures like gutters and downspouts
Leaking plumbing, appliances, or water fixtures
High indoor humidity and moisture condensation
Prolonged water exposure slowly deteriorates the foundation's structural integrity while fueling ongoing efflorescence.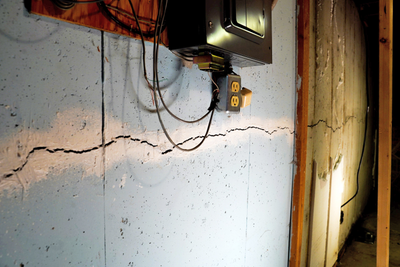 Can You Fix Efflorescence?
Yes, efflorescence can be effectively treated.
The substance, which is not harmful, can be brushed off concrete surfaces easily. However, it will return if moisture continues to be present in the area. We do not recommend DIY repairs or using off-the-shelf sealants, as they are only temporary improvements.
It's essential to implement a tailored, comprehensive approach to address both the issue and its root causes.
How to Fix Efflorescence: Foundation Repair of Western Colorado's Approach
Foundation Repair of Western Colorado experts assess the unique causes in your home and create a personalized repair plan. This includes:
Step 1: Identifying all water entry points with a comprehensive inspection
Step 2: Sealing cracks and leaks in foundation walls and floors
Step 3: Installing interior drains and sump pumps to manage water flow
Step 4: Applying our exclusive wall vapor barrier to block moisture
Step 5: Controlling indoor humidity with professional-grade dehumidifiers.
Step 6: Monitoring conditions and maintaining waterproofing systems through annual service inspections
Our proprietary products and comprehensive warranties provide long-term efflorescence and moisture relief you can rely on.
Why Address Efflorescence Now
It's crucial to address efflorescence as soon as it appears because:
The mineral deposits indicate water damage in progress.
Prolonged moisture accelerates cracking and deterioration.
Salt crystallization ruptures pores and weakens masonry.
Humidity encourages mold growth and air quality issues.
DIY cleaning provides only temporary cosmetic fixes.
Expensive repairs can result if they are delayed.
Address the core issue with Foundation Repair of Western Colorado's tailored basement waterproofing for your residence. Our unique method and extended guarantees ensure dependable, long-term safety.
Contact Foundation Repair of Western Colorado for Reliable Efflorescence Solutions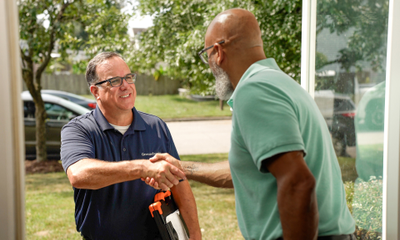 White residues on your basement concrete need attention. Bypass temporary efflorescence fixes and address the root problem with Foundation Repair of Western Colorado.
As top specialists in basement waterproofing and repairs, we assess your specific needs and devise a customized solution. Our proprietary products and experienced technicians will eliminate efflorescence and moisture damage at the source. Contact us today to schedule your free, no-obligation home inspection.
FAQs
There are home remedies you can try, such as scrubbing the walls, but for lasting results, experts recommend professional treatments. Reach out to Foundation Repair of Western Colorado for a no-cost inspection and pricing estimate.
Taking immediate steps is recommended to avoid exacerbating the problem. If you notice efflorescence on concrete, it's a sign of underlying water issues. Act quickly to minimize damage. Connect with Foundation Repair of Western Colorado for a complimentary inspection and tailored repair estimate.
To halt efflorescence, it's crucial to manage moisture. Measures like in-house drainage, sump pump installations, dehumidification, and sealing walls can help. For detailed advice and a free estimate, contact Foundation Repair of Western Colorado.
Publish Date:
Last Modified Date:
Explore more problem signs