Western Colorado's Ultimate Basement Flood Preparation Checklist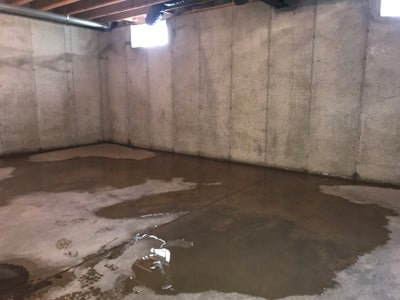 Coloradans are no strangers to snow. In Western Colorado specifically, the city of Aspen receives an average of 153 inches of snow every year.
That's a lot of snowfall, and as you know, snow doesn't just magically disappear. Instead, as spring weather rolls around, the snow melts and turns into water. While this is good for a garden, it isn't so great for your basement. When snowmelt drains below the soil, water collects next to the basement walls and pushes against them.
Eventually, this leads to wall cracks and basement flooding. Does your basement go through this cycle year after year? Then this checklist is for you. We've been providing basement waterproofing services to homeowners in Western Colorado since 2005, so this checklist comes from everything we've seen in our nearly two decades of professional repairs. Let's get you prepped for the snowmelt!
(Click here for a downloadable printable PDF version of this checklist)
5 Ways to Prepare for Flood Season
A flood can quickly devastate your home, leaving you overwhelmed by the damage. Unfortunately, without the right flood preparations, the effects of a flood can linger for months and years. When the spring is just around the corner, these are some steps you can take to make sure your home is prepared for any potential flooding.
1. Install a Sump Pump
If you're looking for a heavy-duty anti-flooding measure to install in your home, you'll want to invest in a sump pump. These pumps can remove 2,000 gallons of water or more per hour from your home, depending on which brand you purchase.
Despite their power, you'll always want to talk to a professional about installing a battery backup. Battery backup sump pumps can do as much work as a standard pump, but they'll also continue to work even if the power goes out in your home. These pumps aren't meant to replace electric pumps entirely, but they'll still protect your home in case of an emergency.
2. Invest in Smart Sensors
The Internet of Things can connect all manner of electronic devices in your home. If you want to use this to your advantage during a storm, you can install smart sensors throughout your basement. These sensors will let you know when water has entered your basement courtesy of an app on your phone. Not only will you be able to respond to that flooding in the moment, but you'll be able to share your gathered data with a professional later on. As a result, you'll be able to invest in localized waterproofing measures.
3. Clean Out Your Gutters and Downspouts
Your gutters and downspouts actively keep water away from your perimeter, but only when you've maintained them. Before a storm rolls in, you'll want to clear out your gutters and make sure your downspouts are appropriately aligned. If you don't, water runoff may begin to leak into your home.
4. Elevate Important Belongings
If you're concerned about your belongings and don't have much time to prepare, move them to the highest points in your basement. This may mean stacking them on shelves or placing them on your staircase. However you choose to do so, elevating important documents, childhood belongings, or other goods will keep them safe from direct exposure to floodwaters.
5. Install Backflow Drain Valves
Backflow drain valves protect you from overflow that might damage your sewer or septic tank. These valves will keep water and raw sewage from entering your home, should either of your systems give out.
Long-Term Flood Prevention Strategies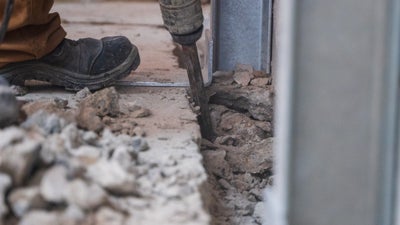 There are also steps you can take to protect your home before word of a storm reaches you. If you're looking to plan ahead, you'll want to cultivate a diverse toolkit of waterproofing options. Some of the most effective you can employ include:
Flood Vents
At first glance, you wouldn't think flood vents could protect your home from flooding. After all, these vents allow water to flow through them freely.
In allowing that free-flow, flood vents protect your walls and foundation from structural damage. If water has the chance to build up pressure outside of your home, your structural supports may start to crumble. You can use flood vents to alleviate that pressure. You can also pair your vents with internal waterproofing measures to keep your belongings safer.
Elevated Utilities
As mentioned previously, it's always a good idea to keep your important belongings elevated in case of a flood. This can include your utility systems. Consider installing additional shelving units in your basement so you can lift your utilities and keep them operational through the worst of storms.
Interior Drains
Interior drains rely on a system of perimeter-based pipes to catch leaking water before it reaches the rest of your basement and belongings. It's always best to pair your interior drain with a sump pump, as water collected from an interior drainage system like BasementGutter™ is directed to drain into a sump pump system so it can be properly removed. These systems working together help to better protect the whole of your basement from severe water damage.
Exterior Curtain Drains
Exterior curtain drains resemble loose gravel. These curtains protect your drains from obstruction and will keep water flowing freely out of your home. If you're concerned about the placement of your drains or the presence of any debris in the area, exterior curtain drains are a worthwhile investment.
If you do take steps to protect your home before the rain comes, be sure to reach out to a representative with your insurance provider. You may be able to negotiate for lower premiums.
Ready to start exploring your anti-flood options? Reach out to the professional foundation and basement repair contractors working in the Grand Junction, CO, area for a free inspection and estimate and to discuss which measures may suit you home best.
Prepare and Protect Your Basement With Professional Assistance
Foundation Repair of Western Colorado has the basement waterproofing solutions needed to keep your basement dry, even through the worst snowmelt. Armed with industry-leading tools manufactured right here in the USA, we'll ensure your basement stays protected well into the future.
If you're interested in learning more about our repair solutions, consider contacting us today. You can set a up a free inspection where one of our specialists will come to your home and help you identify if your basement is at risk of flooding! Don't let snowmelt or flooding get the best of you—stay prepared!
Additional Resources:
Want to Avert Water Problems? Get a Freezeguard™ Attachment!
The Dangers of DIY Home Waterproofing