How to Improve Basement Air Quality
Maintaining good air quality in your basement is a surefire way to remain healthy and avoid breathing problems. Recognize the presence of contaminants and fungi in your basement.
Schedule Free Inspection
5 Great Tips For Improving Basement Air Quality
Your basement is vulnerable to the growth of many types of fungi, including mold and mildew. Humidity and darkness are common factors of mold growth growth that could make your basement look like the one in that image.
Not only that, but if you use your basement as a storage space, chances are that significant amounts of dust and allergens are building up. These can have an impact on the indoor air quality of your home and the physical health of you and your loved ones.
To prevent this, familiarize yourself with potential solutions that can ensure cleaner air quality in your basement. This is a great way to avoid health and breathing problems — and unpleasant odors, too! 
1. Purify Your Air 
Whether time or resources contribute to the reason(s) why you don't purify your basement, it's time to take you and your loved one's health into consideration. As time goes on, your basement accumulates more contaminants that will result in difficulty breathing, allergies, and in some scenarios: asthma.
Consider investing in an air purifier that will circulate the indoor air of your basement through a filtration system that removes unwanted contaminants. Dust, allergens, mold spores, bacteria, and other substances constantly gather in your basement throughout the year.
Air purifiers with a HEPA filter, Carbon filter, and ultraviolet light components have been known to remove up to 99% of contaminants present in the air that circulates your basement. Be sure to do your research, and choose an air purifier that is the proper size for your space.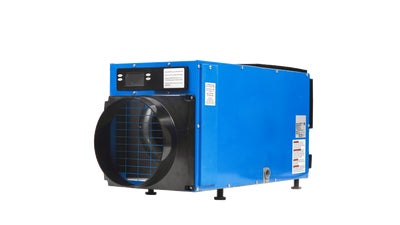 2. Dehumidify Your Air 
Dampness and humidity are the most prevalent contributors to the growth of mold and mildew in basements. In an unfinished basement, mold can typically be spotted on the ceiling, walls, joists, or floor. In a finished basement, mold hides behind drywall, carpeting, and ceiling covers.
This makes it almost impossible to see the mold, but a distinct musty smell will indicate its presence. Mold can cause allergic reactions, as well as asthma. Investing in a dehumidifier is a perfect way to end the growth of mold or mildew. To help mold disappear, be sure to keep humidity levels below 50%. Dehumidifiers are a surefire way to enhance the indoor air quality of your basement.
3. Remove High "VOC" Contributors 
Many basements are used for the storage of volatile solvents and chemicals like paint, lacquers, and gasoline. Since most basements in Colorado have poor ventilation, the fumes from these volatile organic compounds (VOCs) can build up to toxic levels and worsen air quality. The best course of action is to remove these VOC contributors from your basement and find a new place to store them.
4. Test For Radon 
Radon is an odorless gas that spreads due to the natural breakdown of uranium in soil, rock, and water. Radon seeps into your home through basement floors, joints in the walls, or cracks or gaps in your home's foundation. Unfortunately, over 2,000 people die each year from lung cancer that directly results from exposure to radon.
It is best to seek a radon test from a professional. If any is present, you can have a mitigation system installed that pumps this toxic chemical out of your home. It should be said that sealing any cracks or gaps in your basement–or in the foundation of your home–is a great way to prevent exposure to radon.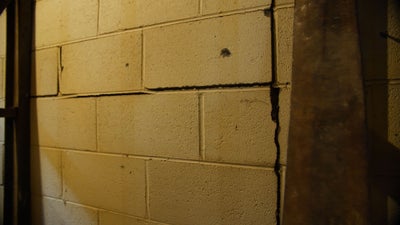 5. Seal Cracks & Gaps 
Sealing cracks and gaps in your basement and foundation to improve indoor air quality. Sealing these cracks is also a perfect way to ensure that humidity levels remain low and no unwanted air contaminants can enter your basement.
If you'd like to get a head start on sealing these cracks and gaps or even waterproofing your basement, find a local professional near you!
Do You Need Help? 
Foundation Repair of Western Colorado has been helping homeowners maintain good air quality in their basements for nearly two decades. Our specialists are experts when it comes to all your basement and foundation needs and we cherish the opportunity to help our local homeowners of the Colorado community.
Our flexible financing plans and long-term, transferrable warranties will make your investment worthwhile, and completely worth the cost. It's easy to get started with us. Schedule your free inspection today! Contact us today for a free inspection!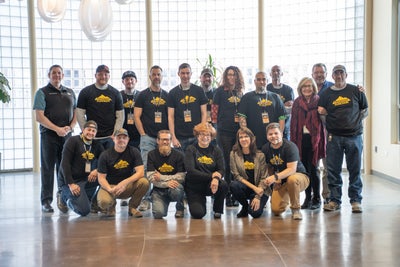 Publish Date:
Last Modified Date: